About Us
Meet Your Outfitter & Guide
Allow me to introduce myself to you. My name is Tyler Shyry and together with my wife Jill, we own and operate Rogue Ventures Ltd. We are Alberta outfitters specializing in Alberta moose and whitetail hunting.
I grew up in a hunting family. My father was a taxidermist as well as a hardcore, stand hunting style, whitetail hunter. I grew up shed hunting and spring scouting and developed a passion for chasing the elusive whitetail. In 1995, I pursued a career in the guiding/outfitting business. Traveling to places like northern Alberta, guiding spring bear hunts, which fueled a fire for me to continue to follow my dreams. My next adventure led me to the central Yukon to guide, where I worked for 10 years hunting a variety of mountain species but always returning to home every November to work for different Alberta whitetail outfitters. A few trips to Africa in between provided me with the insight regarding standards that clients deserve for service. Though I hunted a variety of game, my true passion for Alberta whitetail hunting led me to become a partner in a longstanding whitetail outfitting operation in 2001. From there I decided to diversify my camp with archery hunters in pursuit of whitetails and moose, in addition to offering quality rifle hunts.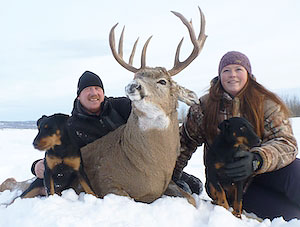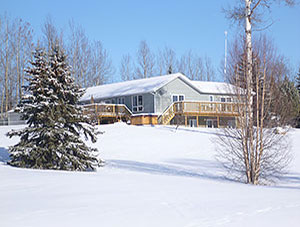 With the addition of my wife, Jill, to the operation I decided that it was time to expand our operation and venture on our own. We are now a family run business focused on making sure your hunt is organized, well prepared, and that your hunting experience is one of a kind.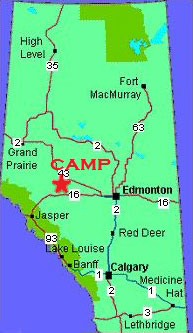 Click to expand
As professional Alberta hunting outfitters, we are known for having a keen sense for deer and a dedication to our hunters' success. We are also known for our consistency in the outfitting business and most of our clients are returning hunters. My team and I will give you 100 % but also expect 100 % from you, the hunter! Prepare yourself for an unforgettable Alberta hunting experience!
Book your Canadian Hunt
1 (780) 693-3760