Hunt Packages
Hunt Style
Duration
Cost

(2x1 Guide)

Archery Velvet Whitetail
8 Day Hunt

(10 Day Package)

$3,800.00 USD

+ $500.00 License

Archery Whitetail
8 Day Hunt

(10 Day Package)

$3,800.00 USD

+ $500.00 USD License

Archery Moose/Wolf
9 Day Hunt

(11 Day Package)

$4,950.00 USD

+ $500.00 USD License

Rifle Whitetail/Wolf
8 Day Hunt

(10 Day Package)

$5,000.00 USD

+ $500.00 USD License

Rifle Whitetail/Wolf

A.K.A., "The Epic"

16 Day Hunt

(18 Day package)

$7,500.00 USD

+ $500.00 USD License
Additional Species available upon request.
Call for reference list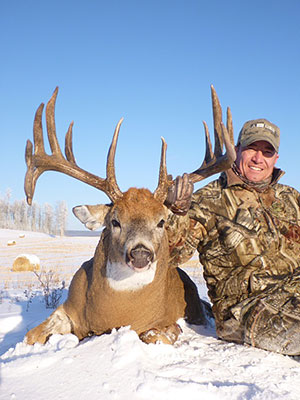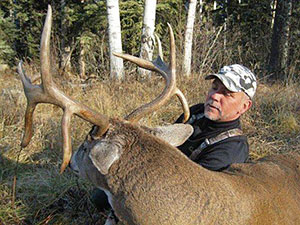 Hunt Packages Include
All transportation to and from hotel, guide (2x1) for the duration of your hunt, all meals (excluding personal preference items, ie: alcohol, etc), lodging at our full amenity lodge.
All trophy care, and proper shipping documents and packing, With the exception of wolves harvested, a CITES permit is required and trophy must be shipped, by our expediter, at a later date with the CITES permit.
Not Included
Cost of hotel arrangements upon arrival and departure from Edmonton, AB. A room will be booked for you but you will be responsible for the cost. Also not included are flights, taxidermy, and gratuities.
More Information
Would you like to learn more about our packages and pricing? Want help planning your very own Alberta hunting trip? Give us a call or contact us at your convenience, we'd love to help!
Tyler & Jill Shyry
(780) 693-3760 / (780) 984-9475